Typhoon
Over the years, the Typhoon brand has gained a reputation for innovative and high-quality kitchenware at affordable prices. With our customers' home décor, lifestyle and tastes at the heart of everything we do, Typhoon has firmly cemented its place in the market for design-led houseware products.
Typhoon's expert designers are based in Liverpool, England but scour fashion capitals of the world to create beautiful product ranges that focus on fashion as well as form for beautiful products that will last.
With a wide variety of customers from large retailers to small independents across the globe, Typhoon now has three warehouses covering North and South America, Asia and the Far East, and the UK and Europe to ensure all products are delivered efficiently.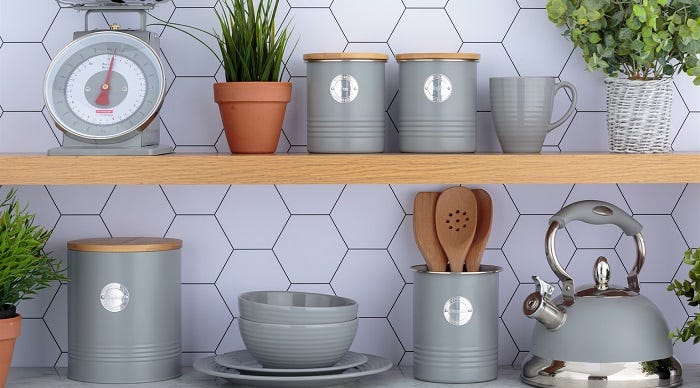 Component block for brand info
A surge in popularity for preserving home-grown fruit and vegetables, and storing food in glass rather than plastic for its health and environmental benefits, has catapulted the Kilner® brand into the limelight amongst consumers in recent times. Not only is Kilner® now an essential for the kitchen, but it has also become a style statement around the home and beyond.