Price & Kensington
Rich in heritage and passionate about tabletop accessories and teapots, the Price & Kensington brand continues to flourish. While teapots remain at the heart of its product range, there are also a number of tabletop collections available. This includes co-ordinating storage and dinnerware to accommodate all tastes and styles.
The Price & Kensington story started at the beginning of the 19th Century, in Burslem, England, when the innovative Price Brothers founded their earthenware manufacturing company in Crown Works. Specialising in tabletop accessories and teapots, the brothers quickly became renowned for their distinctive designs. During their time within the local area, the brothers developed a strong working bond with Kensington Potteries, who specialised in novelty teapots. Their bond grew so strong that the two companies eventually merged in 1962 to become Price & Kensington.
For generations the kitchen has been the heart of the home, which has always been and remains the fundamental inspiration for all new Price & Kensington developments.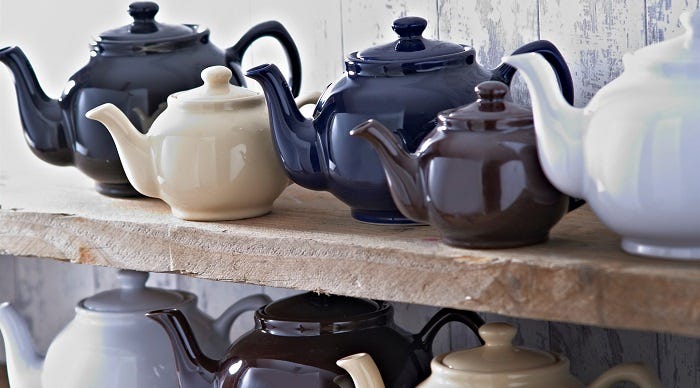 Component block for brand info
A surge in popularity for preserving home-grown fruit and vegetables, and storing food in glass rather than plastic for its health and environmental benefits, has catapulted the Kilner® brand into the limelight amongst consumers in recent times. Not only is Kilner® now an essential for the kitchen, but it has also become a style statement around the home and beyond.